60% of Email Inquires
Include a Question.
Get Smart. Automate.
Add intelligence to your auto quote responder
with AQR SmartResponder™ and book the guest
while your competition is answering by hand.
Fully Enabled for *Listing Sites' Secure Messaging

*HomeAway/VRBO/TripAdvior/Flipkey


Learn How

Click and Go Guest App

A Smart Guest Portal
with an Automated Communication Center.
Your Guest can Engage on any Device,
Anytime, Anywhere.


SmartResponder™
with RateChaser™

PMT, the originator of auto-quote response, provides the very latest software services that respond to quote inquires automatically.
Automated Guest Portal
Communication Center

GoVacation.mobi Guest App - Engage your guests on any device, anytime, anywhere. 100% Compatible with any device.
SmartSync™
Direct Connect to Airbnb

Auto Listing Creation. Sync availability, price changes and booking post back to your PMS for a flat rate. No Commission.
What Our Property Managers are saying...

We launched our GoVacation.mobi Mobile Guest App during this summer's peak season in 2014 under our vrc.mobi branded name. It has reduced phone calls and emails from guests this season by 85% over last season, with zero negative feedback. We love monitoring the stats page. Some guests access the app 20-30 times during their stay, and most share the app with the other guests in their party. This feature, alone, has reduced redundant emails asking for the same info.

The TV schedule, listing shows and movies has been a big success among guests, since each complex has different services! The restaurant guide and the coupon page has also been a big hit – solving the problem of where to eat and what to do. Being able to customize down to the individual booking, we are able to provide Wi-Fi passwords, Keyless Entry codes, check-in instructions and can also report service issues through the app to our maintenance department.

Thanks PMT for creating such a great service.

- Dolores Baudo, VRClub Vacation Rentals
Mobile Guest App: vrc.mobi

The entire PMT proposition is working well for us. The autoresponse gets us some immediate reservation requests and the "guest app" has removed the tedium of preparing welcome letters.

Really like the "map" feature and have used the link to add restaurants and places of interest. And no one can say ( as we get now) "you did not give us the alarm code" ... As we can see how many times they used the guest app!


- Stephen Ward, Lux Villa Orlando


First, I wanted to tell you that our guests love the guest app. In fact, they are so attached to it that they are pointing out areas where I have entered inconsistent information for their properties! We no longer even send out PDF versions of our check in information - just the guest app.


- Carla Abraham, Beach Blue Properties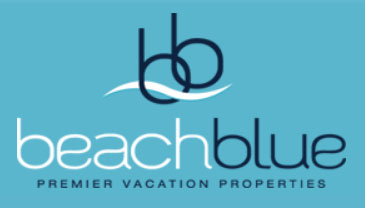 ---